Discover the

PermaClone difference

Sustainable designs built to last
Why PermaClone?
PermaClone plant collars are a reusable, sterilizable plant collar designed to deliver consistent, repeatable and scalable success for your hydroponics and clone systems.

Boost Root Growth
Produce clones with superior root structure, reduce veg times and mitigate risks posed by pest or disease contamination

Reduce Transplant Labor
Save on production and transplant labor costs by eliminating propagation media and lowering water and nutrient usage

Optimize Workflow
Automate system processes with simplified collar sterilization to optimize workflow and growing conditions

Increase Bottom Line
Boost cultivation ROI - optimize costs, enhance production and maximize operational efficiency to build a better bottom line
Commercial Agriculture
At PermaClone, we cater to global commercial agricultural businesses seeking a transition to medium-free production using our innovative plant collars. Embracing this change enhances greenhouse hygiene, reduces long-term expenses, and promotes ecology and sustainability, while providing a valuable, depreciable asset for your accounting. Elevate your agricultural operations with PermaClone's reliable solutions. Our expertise extends to a diverse array of plants, including avocados, basil, cherries, cannabis/hemp, tomatoes, roses, strawberries, and more. Our goal is to support your seamless transition to medium-less cultivation techniques for optimal growth.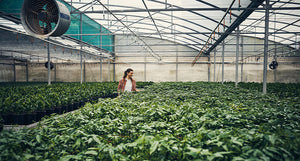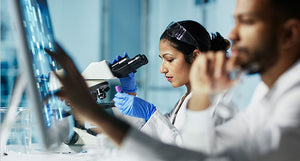 Biotechnology | Pharmaceutical
We collaborate with biotech and pharmaceutical companies to boost research and innovation, while optimizing compliance and efficiency with high-valued pharmaceutical or transgenic crops requiring specific upstream SOP's and downstream waste-management protocols, in accordance with regional regulations. PermaClone collars minimize variability and ensure consistency across the plant's life cycle. Simultaneously, our collars reduce ongoing expenses and enhance ecology and sustainability.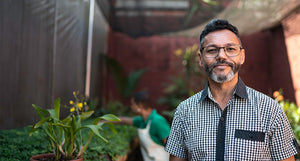 Independent Growers
We cater to independent plant growers and hobbyists operating in small tents, indoor grow rooms, or backyard gardens and nurseries. Our mission is to help you refine your system processes for clonal propagation and medium-less cultivation, regardless of plant species. Our goal is to ensure a seamless transition to medium-less cultivation techniques, optimizing growth for your plants.
What Our Customers Say

A year ago I picked some up and tried to get a friend on board and he complained about price...My permaclone collars have paid for themselves and he is still spending money for new collars...

I will be purchasing another 2,000+ within the next 6 months as well. I am a licensed producer and have 0 incentive to make this post, other than the fact that these collars are AMAZING!